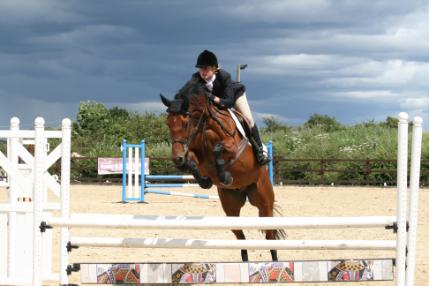 Tessa Eccels
"I bought myself a beautiful 'forever' horse who I loved dearly. However, it soon became apparent that my horse had some serious behavioural issues which led to me feeling completely over horsed and sadly losing my nerve.
Lizzie was recommended to me by a close friend so I contacted Lizzie and am so grateful I did.
Lizzie's yard is beautifully calm and relaxed as is Lizzie herself. My horse has progressed exceptionally well under Lizzie's care and tuition and she has worked hard and sympathetically to overcome his issues.

At all times Lizzie has kept me up to date with his progress and has always made me more than welcome to visit him and to watch his schooling sessions etc. This has really helped me come to terms with and accept that my lovely horse is not right for me. I am now relying on Lizzie's help and expertise in finding my boy theright home where he can go on and compete and have what I'm sure will be a very successful career.

I have no hesitation in recommending Lizzie's equine services to anyone, she is thoroughly 'down to earth' and professional and can't thank her enough for all her help."

Michele Primmer
"I have known Lizzie for about two years, I was at the end of my tether with my youngster debating whether or not to sell him but Lizzie has turned him around from a yob to a competition horse/potential event horse, she has even given me the confidence to take him around a few hunter trials and take part in dressage competition and the odd show jumping class. Lizzie competes on Maveric at ODE and is hoping to take him up to BE level next year."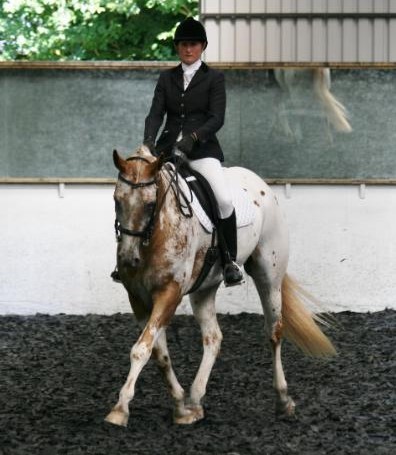 Lizzie and Firedance Maveric on their way to 2nd place in his first Elementary level dressage competition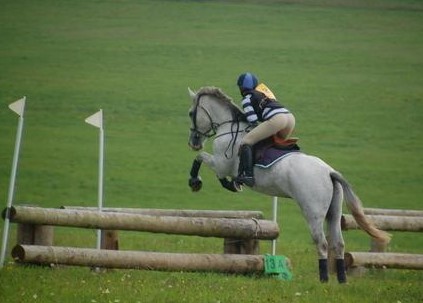 Karen Saben
"I just thought you might like to know that Lordy's settling in just fine. I've hacked him out round the lanes and across fields and he hasn't put a foot wrong. He gets on well with his new field mate and is relaxed in his stable – they'll be out at night soon too, as soon as our fields are up to it. He really is well-behaved – you did a very good job on him!"
Iain and Grace
"The art of a good teacher is to communicate in a style and use language which the individual pupil can understand, absorb, remember and apply. We all take in information in different ways so a good teacher must be adaptable. Lessons should also be fun, something to look forward to. I am a novice but my horse Grace isn't – she's a 17.2 ex-eventer and hunter. I was clear about what I was looking for in an instructor and after one trial lesson with Lizzie I knew I had found the right person.
My riding is improving quickly because she communicates all her knowledge in a way which makes perfect sense, she just has a great way of explaining things. Lizzie also really understands horses and is helping both me and Grace to become a much better team and get the best from each other. Positivity, empathy, encouragement, patience, kindness, understanding are all words to describe the way Lizzie teaches …… and we laugh a lot too!"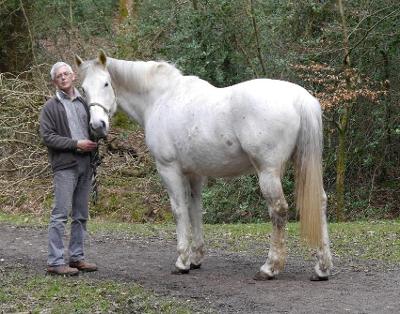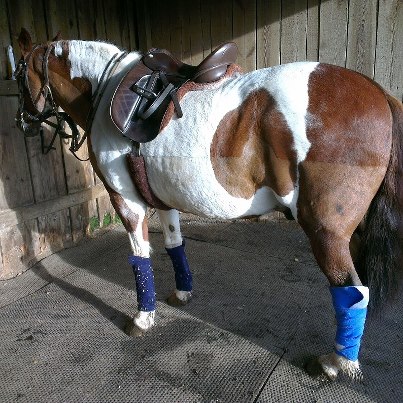 Jacqueline Rose
"I have a fantastic field on the New Forest but there is no electricity so I was pleased to find someone who could clip without the need for a plug! I came across Lizzie a few winters back for clipping and what a great job she does! Quick but calm approach and through our chats whilst Bronson was being clipped we arranged to start having some lessons with Lizzie.
Bronson was about 16 when we started, we weren't looking to be dressage stars or jumping addicts but just to tidy up a few areas that would help me out hacking with him and this was no trouble for Lizzie. Always on time and gave time to answer any questions I had (even if I may have made her late!). Good full lessons, never felt we were being taught more than our means but were pushed to improve, really pleased with where we got to, unfortunately arthritis now stops us having lessons, but when I am able to get another horse I will be back with Lizzie for more lessons!"
Ingrid Cruse
"I was recommended Lizzie Milham Equestrian Services by Fiona Dymond to back my 6 year old New Forest Mare, Doorage Grace.
I was very keen to have an active role in Graces' education, so was very encouraged by Lizzie's enthusiasm and willingness to make this happen.I have learned so much through her lessons and have formed a lovely bond with Grace that I feel that I may not have had if I had just sent her off to be backed.
Lizzie employs a very professional yet friendly attitude to teaching;I find that she explains her methods in a clear and concise manner; I feel very comfortable asking her questions no matter how stupid or obvious they may seem.
We have progressed from a lovely but bolshy mare back in April 2015 to a pleasant, well mannered riding pony who is now currently continuing her education with my 12 year old son in the saddle as well as myself riding her.
Earlier this year I did a very well organised 10 week BHS level 1 course that Lizzie ran; I am looking forwards to her Level 2 course.
I have also participated in many of Lizzie's Clinics at Blackthornes, Brook, where she runs Grid and Flat work clinics for all levels of ability. They are a great way to improve your jumping or flatwork and very good value for money."
Sarah Risebrow
"Lizzie has been my daughter's instructor for several years. Almost a year ago she became mine when I bought a beautiful horse. During that time she has been an invaluable source of help, teaching, coaching and providing feed and welfare advice. She worked with me intensively last autumn to transform a nervous novicey mum into someone ready to tackle her first XC event. Half way round the course I realised that competing is much easier than one of Lizzie's lessons! We've had lots of fun and I'm thrilled that Lizzie is on our team."
Kelly Jerabek
"Excellent instructor and we enjoyed a fabulous grid work clinic with lots of corrective feedback after each grid delivered with positivity to push us out of our comfort zone. Looking forward to the next one."
Michelle Plowman
"Lizzie's showjumping clinic was fantastic... Having not had any showjumping/grid work lessons in many years, & having lost a bit of confidence lately; I was surprised at how at ease I felt during the clinic. I thoroughly enjoyed myself, and her feedback was constructive after every individual exercise. Definitely recommend these clinics to everyone!"
© Copyright 2018Lizzie Hawkins Equestrian Training