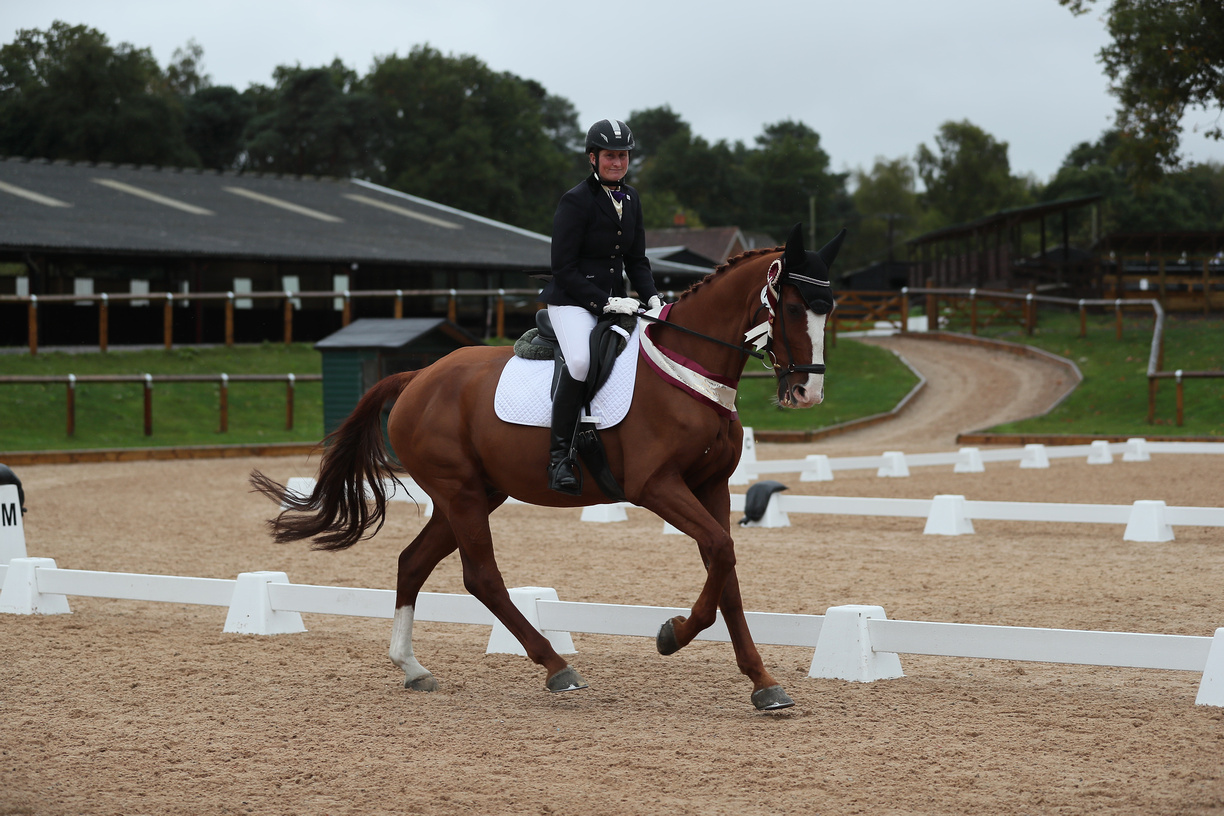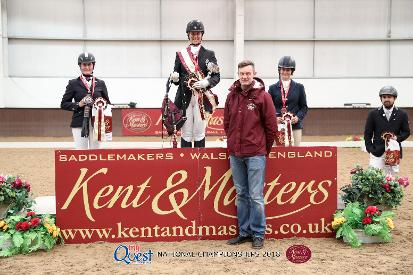 Ronny was bred to showjump and sold to a professional showjumper after being backed at his breeder's. He was in light work for a year but was still very green when Lizzie bought him in June 2014. Ronny is naturally a sharp and switched on horse who is very forward going and can run from the leg and become overbent but Lizzie has developed his schooling in all aspects to develop him in to a very successful dressage horse.
Ronny has been to several showjumping competitions and hunter trials as well as training clinics and autumn hunting to develop his experience and increase his confidence but he has shown huge talent for dressage so this is where his training and competing focus lies now. After successfully competing up to elementary level, where he was placed in every competition he entered, Ronny has stepped up to affiliated dressage and has continued to excel with lots of excellent scores and placings.
Ronny has finished his first year Affiliated, and what a year its been. We have won the most rosettes this year, 2 sashes and a medal. We got to The Pet Plan area festivals after winning his class went to the Finals to finish 11th in both Prelim and Novice. We won the quest finals to get to the national championship and came 2nd in the prelim!!
next year we can move up to silver prelim and novice and bronze elementry.
© Copyright Lizzie Hawkins Equestrian Training